When we first covered TikTok and its half a billion users, it was to some collective brow-raising. Many felt the app was interesting, but hardly a serious contender in a mature market with well-established rivals.

Within a spate of just 4 months, it has more downloads globally than Facebook, is well on it's way to dethroning Instagram, is showing signs of disrupting social commerce, and has already been copied by Facebook, in an attempt to capture markets where TikTok doesn't yet have a foothold.

And now, Google too has entered the fray.
"Snackable creativity"
Google has launched an "experimental social video sharing app"—called Tangi—for short, 60-second tutorials. It's the latest project to emerge from Google's in-house incubator, Area 120, and is being positioned as an app to share and learn new things in under 60 seconds, through vertical, short-form videos… "snackable creativity to craft, cook, create."

It's an experimental social video sharing app with quick DIY videos that help people learn new things every day. Tangi is where creative people can get new ideas and connect with other passionate people like them. The name is inspired by the words TeAch aNd GIve and "tangible"—things you can make.

Coco Mao, Tangi
"Something magical"
According to Tangi's Coco Mao, there's "something magical in these videos" being shared in vibrant creative communities. "They could quickly get a point across—something that used to take a long time to learn with just text and images."

"We've been working with creators who already make these kinds of videos, so that Tangi can become a place where they have a voice to inspire other makers," says Coco. "Tangi's focus on creativity and community is the biggest draw."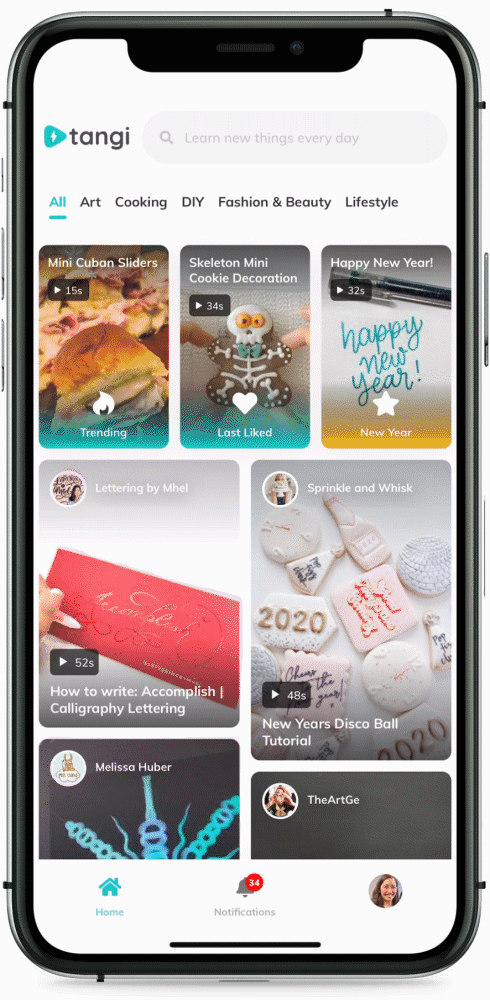 "Try It"
To differentiate itself from TikTok and similar apps, which are more focused on entertainment, Tangi's focus is to help people learn. It also has a "Try It" feature, which helps build a niche community between creators and their fans. One of their most recreated videos is making guacamole in the avocado shell.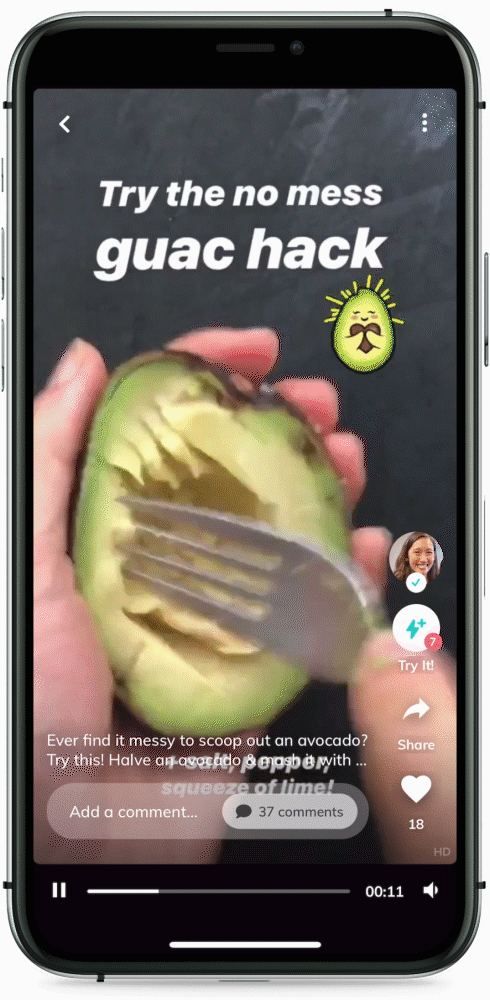 Explosion of short-form videos
Google is not alone in taking on TikTok's growing popularity. Facebook has quietly launched a TikTok competitor app, Lasso. The co-founder of Vine recently announced the release of its successor, Byte. Instagram launched a new feature called "Reels" that allows users to make short video clips set to music, and share them as Stories. And backed by Hollywood A-listers and top news publishers, Quibi is aiming to transform mobile storytelling.

The short-form video market seems to be growing exponentially.

Tangi's USP
"We designed Tangi to make it easier for users to find a lot of high-quality how-to videos," explains Tangi founder, Coco Mao. Unlike other social video apps, uploading to Tangi isn't yet open to all. Creators have to apply to join the video platform, allowing Tangi to ensure their videos remain focused on creativity and DIY activities.
Tangi is already being used by a number of creators, including DIY and lifestyle blogger Holly Grace, baker and food creator Paola D Yee, beauty vlogger Sew Wigged Out, portrait artist Rachel Faye Carter, art and DIYer TheArtGe, cooking and DIYer JonathanBlogs, and others.
Tangi is available on the Apple App store, or on the web at tangi.co. Currently, upload is not available to everyone, but interested creators can join the waitlist.