Personalisation is at the heart of many news publishers' plans for the future. Whether that's serving audiences specific articles based on their browsing history or adjusting the frequency with which they get served fresh content, it's seen as a vital part of the mix for successful subscriptions. Now Microsoft is trying its hand at a personalised news service, replacing its Microsoft News app.
In contrast to many of the static news aggregators, Start is taking its cue from platforms like Pinterest or Tumblr by letting users pick their own topics of interest: "Users can click a "Personalize" button to be taken to a page where they can manually add and remove interests from across a number of high-level categories like news, entertainment, sports, technology, money, finance, travel, health, shopping and more. Or they can search for categories and interests that could be more specific or more niche."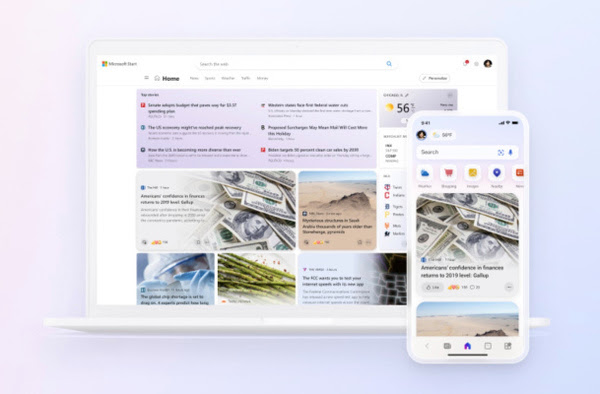 The key question here is – why? Other than the need to have at least a foot in news aggregation, what are the outright benefits to anyone from a refreshed Microsoft news service? This is Microsoft's play to compete with other platforms, rather than something that will benefit publishers.
Over the past year we've read lots about the toll reporting on traumatic beats (or just being a woman in journalism) can take on journalists' mental health. Now, as Jane Elizabeth points out, local journalism can't be saved on the backs of overworked leaders whose careers are breaking them.
I'd never heard the stereotype that young audiences don't care about data privacy, but nevertheless. Tim de Sousa makes a compelling case that young people expect digital services – including news subscriptions – to respect their data. As I wrote for The Drum yesterday, that's paramount if publishers want good relationships with those young audiences.
I feel like this row has been ongoing for years now, but there's been another development in Australia. This historic decision makes the law clear: publishers that facilitate third-party comments on social media will be held legally responsible for them.
---
This content originally appeared in The Media Roundup, a daily newsletter from Media Voices. Subscribe here: