To Andrew Jaspan, a veteran newspaper editor and founder of The Conversation, one of the biggest problems with news is how information is siloed. Log onto your favourite news site or fire up your preferred social media platform, and what you'll get is content tailored to your tastes, opinions, and views. Difference doesn't sell. And so, we live in information bubbles – surrounded by content that reinforces what we already believe.
Now, Jaspan is launching a new venture aimed at rewriting this script. He's partnering with Sourcefabric to get it done.
Called 360info, the independent information resource based at Monash University, in Australia, will operate as a news wire agency for publishing and broadcasting partners across the Asia-Pacific region. Its goal will be to serve as a media resource providing contextual, explanatory and, at times, corrective information. Professional editors will package the information from universities across the region and make the content available for free.
Sourcefabric recently caught up with Jaspan at his Monash University office to learn more about 360info, and to hear how Superdesk is helping to bring it alive.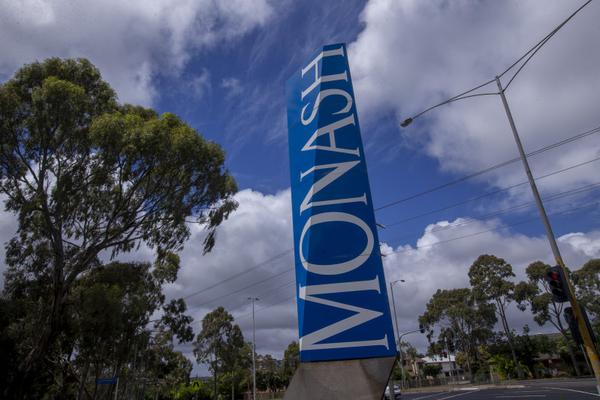 How did the idea for 360info come about?
When I started The Conversation, in 2010, the idea was to create one website that did it all. But over time, we started to launch country-specific sites – in the UK, the US, Canada, France, and so on. Eventually, The Conversation became country-national conversations.
With The Global Academy (now, 360info.org), we want to do it differently. What if we stopped having content that is written by and for an audience in a specific country, but rather for a global audience? So that was the first thing we wanted to do differently. The second thing is to not engage directly with the news cycle. With The Conversation, when something happened in the news, we would get an academic to comment and give readers context. But it was all driven by the news agenda, and increasingly chasing clicks. I wanted to park that model and do something that set the agenda.
Instead of focusing on the news cycle, at 360info, we will cover the big global challenges that the world faces and utilise research methodology to address those challenges. Traditional journalism is about reporting what's happened, and that usually starts with something like, yesterday X happened which resulted in Y. At 360info, we won't have any 'yesterdays.' It will just focus on the big problems of today, like climate, water, food, energy, and so on, and these will be overlaid onto the United Nations Sustainable Development Goals.
You have three years of funding from Monash University. What's the plan to achieve sustainability?
The next thing we'll be doing is building hubs around the world with other universities in different regions. We're looking at having hubs in Osaka, Hong Kong, Delhi, Nairobi, London, New York, and California. Each one will have a team when we get going, but we'll all work as one team so that we do not go down the national silo route again. Within these teams will be producers and editors, and they will work on projects all year round, but as part of one global newsroom.
The objective is to present research to better understand how a single topic affects people in South America, Africa, North America, Europe, South Asia and Southeast Asia, and in Australia-Pacific. Then we will edit, translate into plain language, and package all that and make it all available through the news hub. People can use all or some of it at no cost under a Creative Commons licence. Journalists can use it all or they can use a paragraph and weave it into something else they're working on. Or they can go to the author and do their own piece. The idea is to transfer the knowledge, research, and the wisdom situated in universities in the 190 countries where they exist and move that knowledge out of those silos by giving it some shape in a news package.
If I'm a newspaper editor in rural Kansas, what would I expect to receive from 360info in terms of content?
They will get a news package that is searchable, but also advisories of what we are planning. For example, something I'm working on now is connected to US President Joe Biden's 'Democracy Summit' on December 9-10. I'm working on a package that we will release in early December that will be content our subscribers might want to use that looks at how democracy is operating in different parts of the world. It will address some of democracy's lessons as well as the problems some democracies face and how they are addressing certain issues.
Other packages we're working on include a climate package with content on adaptation; a package on state surveillance around the world; one on water and river wars; a package on capital punishment; and one on food waste. These are just a few examples.
Subscribers to 360info might want to run this content as a special pullout or something on the web, maybe as a special section. Perhaps they could just use a couple of pieces of the package. Or they could simply ignore it.
How do you source your information?
We only work with people who have a bona fide university affiliation. We don't work with think tanks or commercial entities. The idea is to have integrity around the information, so we were utilising the research and codes of conduct that underpin all work in universities.
The second thing is that it's not just one country. It's truly global. Third, it's all under Creative Commons. We won't charge for it. It's all free content. We do ask for attribution where possible. Finally, the content is not pushing a point of view, or a particular university or government.
How do universities benefit from this arrangement?
Universities globally have really woken up to the fact that they need to do more to demonstrate their value to wider society. I live in Australia, where it's mainly public universities that get funded by the taxpayer. And the question they must answer is, 'What is their value to the public?' Universities need to be better at demonstrating the value of their research and what they do for wider society. And what better way than sharing their research more widely, and showing how they can help society better understand the problems we face, and how to tackle them. So, there is a huge upside for universities to take part in what 360info is doing.
From the technology side of things, the 360info newsroom is being powered by Superdesk, and your content distribution is being handled by Superdesk Newshub. How is that working?
So far, it's working great. We're using Superdesk and we've got Newshub to distribute content. But we're using Superdesk as a headless CMS. We also have a WordPress site, or we are also thinking of using Sourcefabric's Publisher, which is what will become available in January. We are designing the website in house and will connect Superdesk to the WordPress site using the Superdesk API.
This would seem like a difficult time to launch a new news organisation – in the middle of a pandemic and during a historic downturn in the media business. How optimistic are you of success?
I'm hopeful this will work because we've got an enormous number of outlets already wanting our content (more than 750 around the world to date). But most importantly, it must succeed. I don't like using words like 'fake news' and 'post truth,' but we live in a world of contested information. With contested information, the objective of those creating it is to cause chaos so that people no longer know what to believe. 360info, by contrast, is the opposite of this. By delivering content that is of the highest standard, and factually produced, I believe we can be an antidote to the world's contested information landscape. We offer high-grade, verified, and evidence-based content – at no cost – which can hopefully sideline or replace the poor and polluted information that swamps our information ecosystem.
by Greg Bruno
Gregory has spent more than two decades in and around journalism – as a reporter, editor, author, and communications professional. As a writer at Sourcefabric, he believes that a strong media industry starts with solid technology.
Originally posted on Superdesk, and republished with permission.