Comments sections offers publishers opportunities to engage with and deepen relationships with readers. Unfortunately, they can also easily turn into repositories of negativity and spam. This has forced many publishers like Popular Science, NPR, Vice and Reuters to shut down their comments section.

That's one powerful tool less in publishers' engagement toolbox. But it needn't be that way, some publishers, including The New York Times, have been able to maintain vibrant comments sections with the help of robust moderation and technology.

There are compelling reasons why it's worth investing in comments on your site. While they're usually a small percentage of your total audience, commenters are often your most loyal and most valuable readers. They spend longer on the site, they come back more often, they share more links to your site, and they're more likely to pay for subscriptions and other services. They're also potential sources for ideas and stories.


Andrew Losowsky, Head of Coral (an open source project helping publishers build better communities around their journalism) at Vox Media
Comments sections: A poorly thrown party?

Joy Mayer, Director of Trusting News, writes in her newsletter that comment sections connected to news stories often remind her of a poorly thrown party. "Imagine you decide to have people over. You stock the bar, put on some music and throw open the door. And then you … leave. You hope (assume?) people will be on their best behavior, and you expect to come home to a house that's still in order. Ridiculous, right?"

She adds, "We count on an event's host to connect people, to gently redirect someone who gets a bit unruly, and to call that person a cab if necessary. Everyone appreciates a host that values guest experiences. This is true in comments as well."

Predominance of unruly comments also damages publishers' credibility, as a recent study, "Attacks in the Comment Sections: What It Means for News Sites," by the Center for Media Engagement at the University of Texas found. According to the researchers, "People who viewed news stories with only uncivil comments had less positive attitudes toward the site, and saw it as less valuable compared to those who saw stories with only civil comments."

News organizations that wish to attract and retain an audience should ensure that their comment streams are not overly uncivil. Some news organizations have disabled their comment sections, but we do not recommend this for all newsrooms. Citizen discussions about public affairs can play an important role in a democracy, and news organizations can help facilitate these conversations.

Attacks in the Comment Sections: What It Means for News Sites by the Center for Media Engagement at the University of Texas
Mayer recommends journalists to "validate good behavior, contribute to conversations, answer questions and reprimand people who are ruining the vibe," adding that "moderation works best when it's based on a solid comment policy."

The Coral Project, an open source project helping publishers of all sizes build better communities around their journalism has a detailed guide for creating a code of conduct for online communities. It lists several examples and a general framework that most publishers would find useful in building their comments policy.

The Coral Project recommends putting up both a short and a more detailed version of the guidelines. Here's the short version of The Coral Project's community guidelines.

And here's an excerpt from Copyblogger's comment policy.
Combining human and machine moderation

Moderating comments can be a round-the-clock and resource intensive process. It can be hard for even a sufficient number of moderators to read every single conversation thread. Some publishers like The New York Times, have tried to get around this problem by opening up comments sections for limited content. In 2016, it had around 10% of its articles open for commenting and moderated by a team of 14 who would review around 11,000 comments per day. The publisher would keep comments off for articles that had high chances of inviting vitriolic commenting.

But after it started using Perspective, a tool developed by Jigsaw a technology incubator created by Google, the Times has been able to manage commenting faster and with fewer resources. CJ Adams, Product Manager for Jigsaw stated last year that the Times "was able to triple the number of articles on which they offer comments, and now have comments enabled for all top stories on their homepage."

Perspective uses machine learning to identify patterns in data and spot abusive language or online harassment. It scores comments based on the perceived impact they might have on a conversation. Publishers can use this information to give real-time feedback to commenters and help human moderators sort comments faster.

El Pais, Spain's leading newspaper also uses Perspective to manage comments. According to Pablo Delgado, Product Director of Prisa Noticias, the publisher of El País, they had considered closing down comments at El Pais because of the prevalence of "trolls, toxic comments, spam, insults and even threats."
But after partnering with Jigsaw and training Perspective API to work in Spanish, they have been able to bring down toxic comments by 7% and increase commenting in general by 19%. Perspective can analyze comments in real time as they are being typed and discourage commenters from posting when it detects toxicity.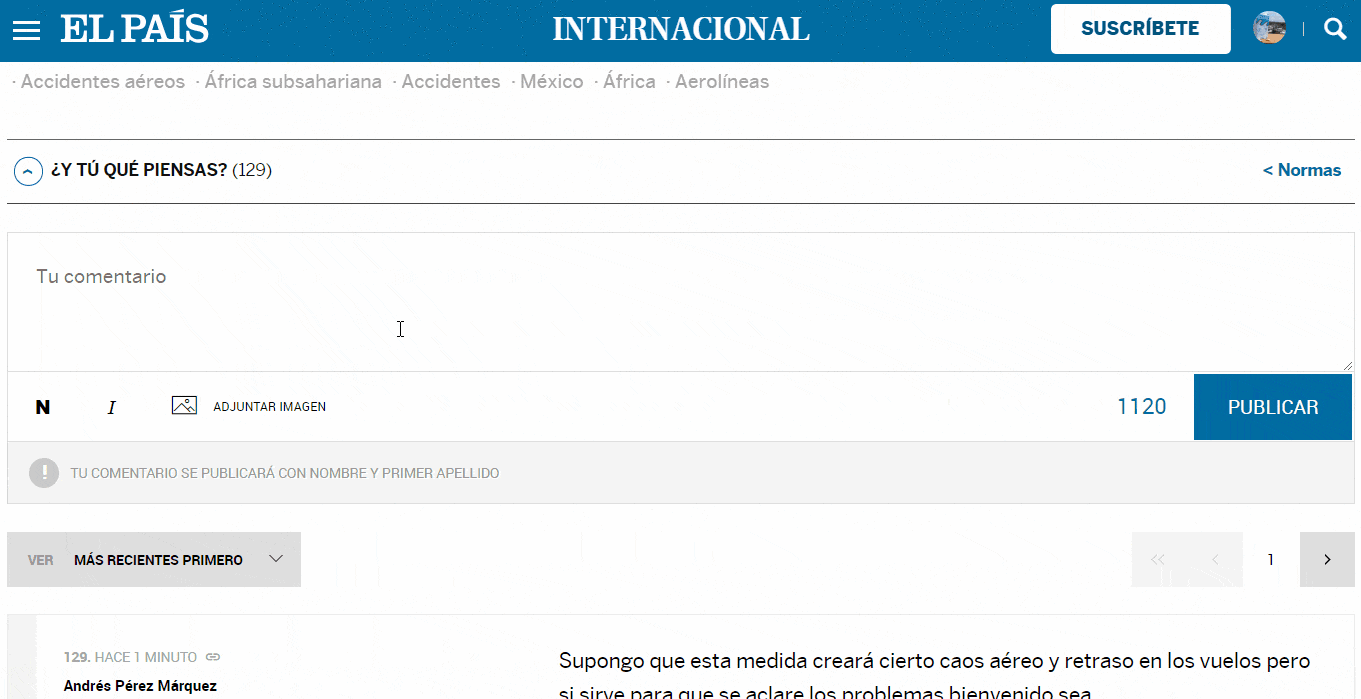 Since the tool scores the level of toxicity in comments, they can be allocated accordingly to moderators. For example, El Pais sends more toxic comments to experienced moderators and the less toxic to the less experienced ones.

"Hugely valuable to the organization"

Using technology to moderate comments allows human moderators to spend time on community-building and engagement tasks which they would have otherwise spent on ensuring that commenters were behaving themselves. According to Bassey Etim, Community Editor at The New York Times, "The best thing you can do for a community is to actively show people that somebody at the organization is listening. The more you do on that end, the less intense moderation you need to have."

The University of Texas study suggests that news organization would benefit from improving comments section. On similar lines, Mary Hamilton, Guardian's former Executive Editor for Audience said earlier, "Even though they (commenters) might be a very small proportion of the readership, that readership is some of the most loyal. That method of engagement, if done well and if done with commitment and understanding of where it fits specifically can be hugely valuable to the organization."
Download WNIP's comprehensive report—50 Ways to Make Media Pay—an essential read for publishers looking at the multiple revenue opportunities available, whether it's to reach new audiences or double down on existing super-users. The report is free and can be downloaded here.