In October, Google launched News Showcase—a part of their $1 billion investment in news—to help people find quality news. This week the company announced that Google News Showcase visitors will now be able to read select paywalled articles at no extra charge.
Google says it will be paying participating publishers to provide "limited access to paywalled content." Publishers will still 'own' the relationship though, since users will need to register directly with them.
We'll soon start offering people access to paywalled content in partnership with select news publishers. Paywalls are a crucial part of some publishers' revenue strategies. To support that goal, we'll pay participating partners to provide limited access to paywalled content for News Showcase users. In return, users will register with the news publisher, providing a way for the publisher to build a relationship with readers.

Alex Cox, Product Manager, Google News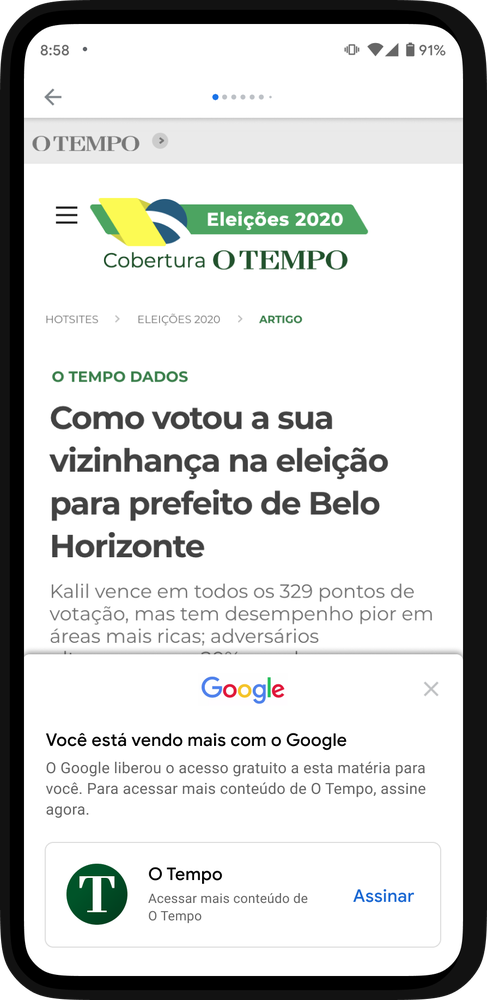 News Showcase, the company explained, is made up of story panels. These panels give participating publishers the ability to package the stories that appear within Google's news products, providing deeper storytelling and more context through features like timelines, bullets and related articles.
This approach is distinct from most other news products because it leans on the editorial choices individual publishers make about which stories to show readers and how to present them.
Google News Showcase is a new product that will benefit both publishers and readers: It features the editorial curation of award-winning newsrooms to give readers more insight on the stories that matter, and in the process, helps publishers develop deeper relationships with their audiences.

Sundar Pichai, CEO of Google and Alphabet
A new type of News Showcase panel includes a list of important articles selected daily by their favorite publishers. For example, if a user follows a news outlet that covers their local news, they will see daily updates on the most important local stories, selected by that newsroom.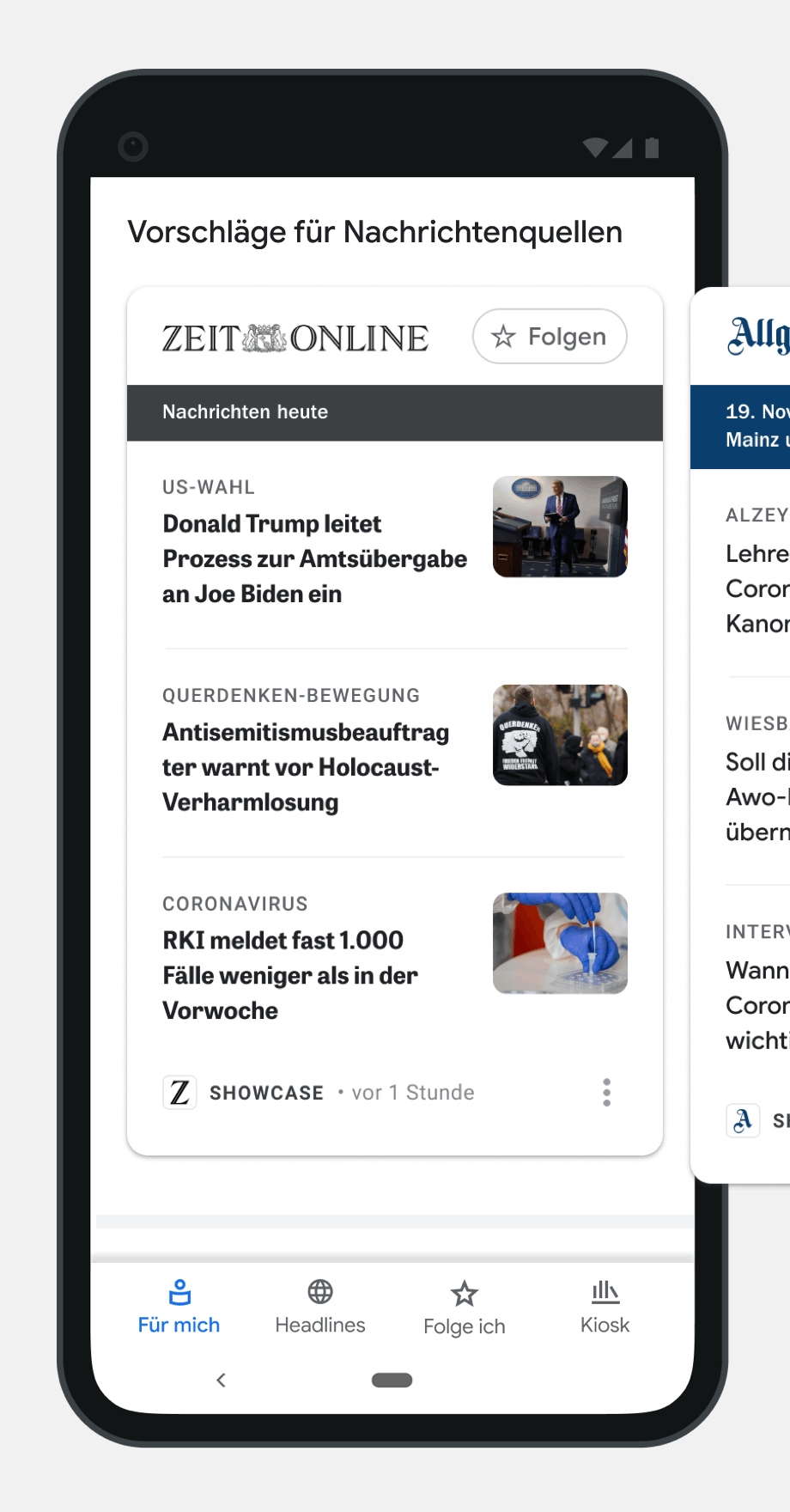 Google has signed partnerships for News Showcase with nearly 400 leading publications across Germany, Brazil, Argentina, Canada, France, the U.K. and Australia. The publications include award-winning national titles like Der Spiegel, Stern, Die Zeit, Folha de S.Paulo, Band and Infobae alongside regionally and locally significant publications such as El Litoral, GZH, WAZ and SooToday.
New partners include publications such as Le Monde, Courrier International, L'Obs, Le Figaro, Libération and L'Express in France, and Página12, La Gaceta and El Día in Argentina. The number of news publications will grow as Google works to expand News Showcase to other countries including India, Belgium and the Netherlands.
"News Showcase is a very important project to amplify our digital presence," says José Roberto de Toledo, Executive Editor of piauí, a national monthly magazine in Brazil. "On one side, it offers a new and important channel for more people to get to know the content that is produced by the magazine. On the other side, it gives us financial conditions to invest even more on content production, to amplify our offerings."
News Showcase is also helping publishers reach new audiences. "News Showcase provides more opportunities for VRM's market-leading regional news portals to provide our users with relevant news from their areas," says Peter Neumann, Chief Digital Officer of VRM, a regional newspaper group in Germany. "The product has opened up new target groups for our journalism, reaching younger audiences who read our news offerings more frequently and actively than others. The easy discoverability and more attractive presentation of News Showcase panels helps a lot in this respect."
Our commitment to helping people find quality news is one of the reasons we launched Google News Showcase … it is heartening to witness the progress of News Showcase and the enthusiasm from both publishers and readers around the world. 

Alex Cox, Product Manager, Google News